Teaching concept
Our educational concept is addressed at interested students in their Bachelor's and Master's studies in the degree programs Industrial Engineering and Management, Information Systems, Business Mathematics, and Economics Engineering. Our educational concept's primary goal is to connect quantitative methods and practice relevant health care sector problems. By cooperating with partners from the health care sector, students gain insights into current challenges in the area.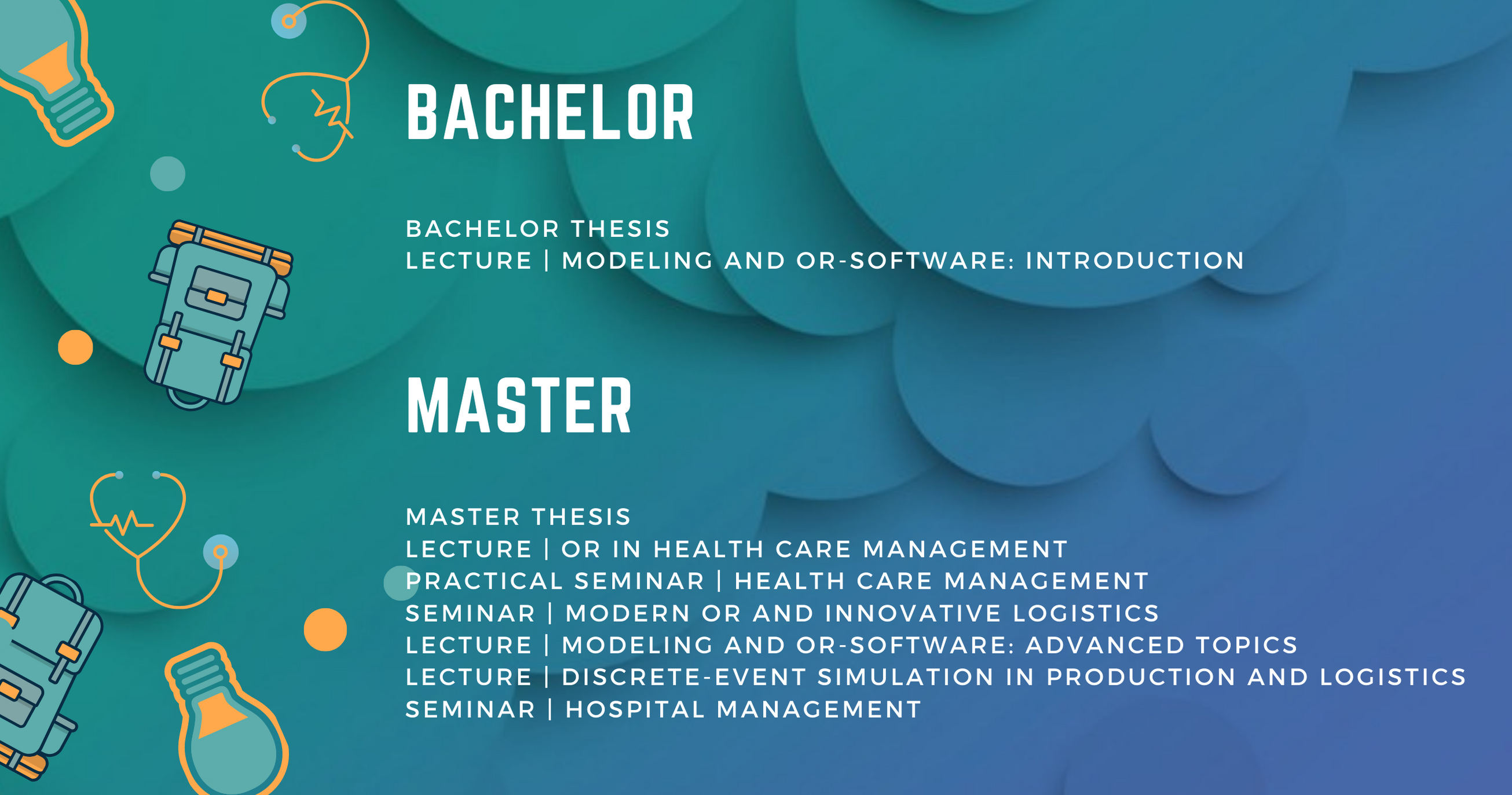 The courses offered at HealthCareLab are mainly represented by the chair of discrete optimization and logistics (DOL). More information about the courses of DOL can be found here.
Theses
Theses at the HealthCareLab can be both theory- and practice-driven. Next to applications for advertised topics, we welcome initiative topic proposals, gladly in cooperation with partners from the health care sector.
Advertised topics you can find here:
Link to advertised topics at DOL
Link to advertised topics at KSRI
Contact person for questions and topic proposals: Anne Zander